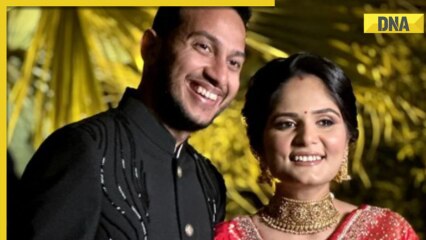 Oyo founder Ritesh Agarwal's father died on Friday after falling from the 20th floor of a building in Gurgaon. He was 65 years old. The police are probing into the circumstances leading to his death. The post-mortem report of the deceased revealed all the bones of his body broke the fall, leading to death on the spot. Dr Sudhir Kumar, who carried out the post-mortem, said his rib cage was completely shattered. The authorities have preserved his samples. The incident took place three days after Ritesh Agarwal married Geetansha Sood in a lavish wedding.

The police have not found any suicide note. However, they have not ruled out the possibility of him dying by suicide. At the time of the incident, Ritesh Agarwal, his newly wed wife Geetansha and his mother were present at the house. However, none of them realised Ramesh Agarwal had fallen from the balcony of the flat.

The security guards of the society found a person lying in a pool of blood after which they alerted their supervisor. The official called the police who rushed the man to a private hospital. The police also ascertained the person's identity, reported Amar Ujala.

The police are still investigating the case. They are also trying to find out if the deceased was depressed.

Ramesh Agarwal used to live with his wife in DLF Phase 4's The Crest society.
"With a heavy heart, my family and I, would like to share that our guiding light and strength, my father, Shri Ramesh Agarwal passed away on 10 March. He lived a full life and inspired me and so many of us, every single day. His death is a tremendous loss for our family. My father's compassion and warmth saw us through our toughest times and carried us forward. His words will resonate deep in our hearts. We request everyone to respect our privacy in this time of grief," the Oyo founder said in a statement.
Ramesh Agarwal was a native of Odisha. He used to run a grocery store. However, after his son Ritesh Agarwal's Oyo became successful, he shifted base to Gurgaon.

The couple got married on March 7.
#Oyo #founder #Ritesh #Agarwal #didnt #realise #father #fell #balcony #postmortem #details #revealed